Train Like Never Before With Our Strength And Conditioning Classes
Kickstart your workouts today with our Strength and Conditioning at Spartan Fitness in Birmingham. Relying on a High-Intensity Interval Training system, you'll see results like never before and stay motivated with the help of our ever-changing exercises.
Strength and Conditioning at Spartan Fitness is a great way for men and women of all fitness levels to build muscle, burn fat, and enjoy total-body success fast!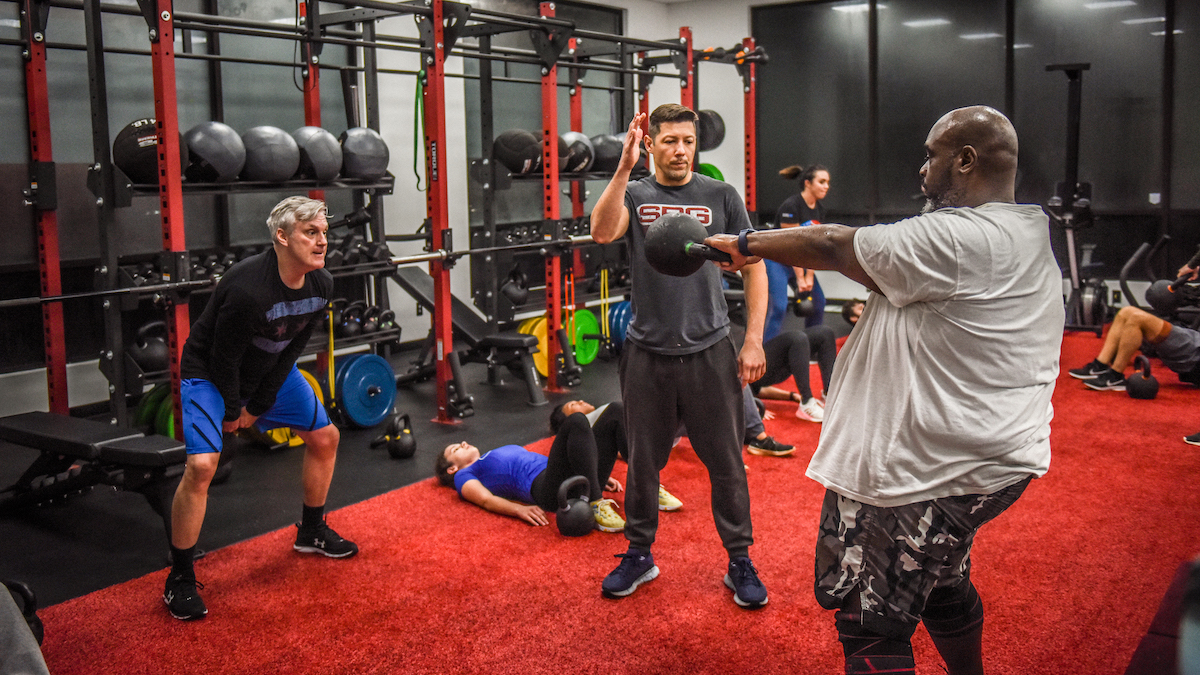 Take On A Comprehensive Approach With Our Strength And Conditioning
We are proud to provide you with a fitness training program that is constantly changing to keep you motivated and keep your body challenged.
Our Strength and Conditioning in Homewood incorporates:
Weight training
Kettlebells
Cardiovascular workouts
HIIT circuits
Whether you're training for an upcoming season or just looking to get in shape, we're sure you'll enjoy the benefits of our Strength And Conditioning from day one.
Treat Yourself To Sustained Success With No Plateau
The reason our Strength and Conditioning is ever-changing is because we don't want you to get comfortable. As soon as your body feels comfortable, it stops producing results.
Our Strength And Conditioning program keeps your body guessing with high-energy workouts that are constantly changing to keep you on your toes.
You'll quickly build:
Functional strength
Explosive agility and speed
Improved flexibility and coordination
Sustained fat burn
Get More From Your Workouts Today - Sign Up For Our Strength And Conditioning Classes Now!
Are you ready to take your workouts to the next level? Join us in Homewood today and take on the best Strength And Conditioning in town.
At Spartan Fitness, your success is our priority. Let's make it happen today!
All you have to do is fill out the short form on your screen to learn more. We'll be happy to answer all of your questions right away and get you set up!