Burn Calories Like Never Before With Our Fitness Kickboxing Classes
Change the way you train forever. Our Fitness Kickboxing Classes in Birmingham are the most exciting way to burn fat and build muscle without having to struggle through boring workouts and routines.
Fitness Kickboxing at Spartan Fitness offers you a chance to learn practical self-defense skills while improving your total-body fitness. Get started today!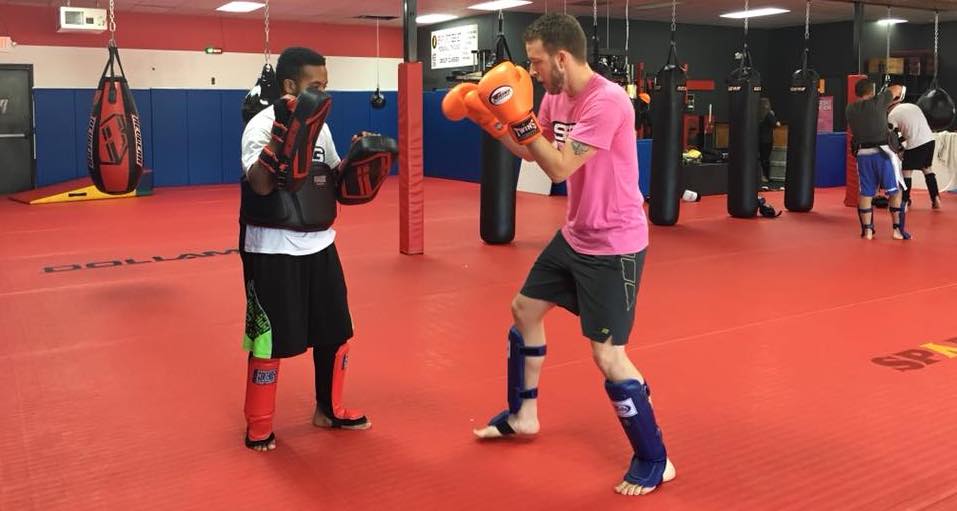 Fitness Kickboxing At Spartan Fitness Is Great For All Experience Levels
Whether you're a seasoned athlete or never worked out a day in your life, our Fitness Kickboxing Classes in Homewood are perfect for you. We pride ourselves on the ability to scale each and every class to meet the needs of all of our students.
You can keep your heart racing and your muscles moving with these high-energy classes and build your skills from the ground up.
In no time, you'll see benefits like:
Boosted muscle tone and strength
Improved cardiovascular health and endurance
Healthy, sustainable weight loss
Fat burn like never before
PLUS The Benefits Of Fitness Kickboxing Stay With You In All Aspects Of Life
You know the feeling. The workday is coming to an end and you'll drive by the gym on your way home. But you just can't bring yourself to stop and get in a quick workout.
With our Fitness Kickboxing Classes, that dread is gone.
We make our classes fun and exciting, keeping you ready to come back week after week. And every time you leave Spartan Fitness, you'll enjoy a sense of accomplishment that sticks with you in all aspects of life.
Enjoy benefits like:
Boosted energy in your everyday life
Improved sleep habits and more restful sleep
Unwavering self-confidence
A sustainable feeling of accomplishment
Take The First Step Today - Learn More About Our Fitness Kickboxing Classes Now!
Think you're ready for a change? Learn more about our Fitness Kickboxing Classes in Homewood by simply filling out the short form on your screen.
We'll get you all set up and on the path to sustained success in no time. At Spartan Fitness, we're proud to help everyone in our community take on a healthier lifestyle. You could be next!