Our MMA Training Helps You Develop Real World Self Defense Skills
Looking to take your skills to the next level? Or just hoping to get started for the first time? Our Mixed Martial Arts Classes in Birmingham are perfect for you.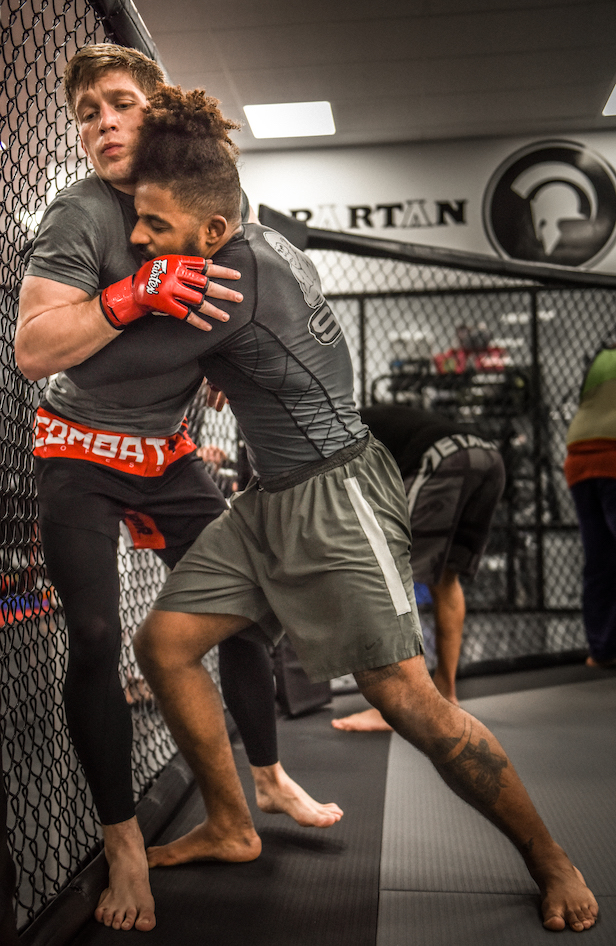 At Spartan Fitness, we train men and women of all ages and experience levels, teaching real-world self-defense strategies and competition grade MMA skills at the same time.
Push your body through a workout like never before while relying on a team of professional instructors to help you get better every single day.
What Can You Expect From Our MMA Classes In Birmingham?
For starters, you'll take on a high-energy workout that produces real results from day one. Our Mixed Martial Arts Classes in Birmingham are completely scalable to all abilities and experience levels, helping you master every element of this world-renowned discipline.
If you're just starting out, you'll learn fundamental techniques like
Footwork
Striking
Blocking
And ground grappling
And as you gain experience, you can put your skills to the test with controlled sparring and real-world drills
With Our MMA Training, You'll Enjoy Results Like You've Never Seen
We all know the struggles of traditional workouts. Your mind is stuck on how hard it is and how exhausted you are.
With our Mixed Martial Arts Classes, that's not the case.
These workouts are designed to help you focus on each and every movement - teaching you to perfect that powerful punch and master and efficient takedown.
But with each step, you'll be pushing your body and building muscles you never knew existed.
After just a few MMA Classes at Spartan Fitness, you'll enjoy benefits like:
Lean, toned muscles across your entire body
A stable, stronger core
Boosted cardiovascular endurance
Increased speed, agility, and athleticism

Join Us Today For The Best Mixed Martial Arts Classes In Birmingham
Are you ready for a better workout? Then join us at Spartan Fitness for the best MMA training in Birmingham.
Whether you're looking for the most effective set of self-defense skills or you're just hoping for a total-body workout that produces real results, we've got exactly what you need.
Take the first step now by filling out the short form on your screen. We'll be happy to answer all of your questions right away and get you set up in no time!