Take On A Total Body Workout WIth Our Muay Thai Kickboxing Classes
At Spartan Fitness in Birmingham, you can learn how to defend against a real-world threat or attack using any part of your body. Our Muay Thai Kickboxing Classes offer men and women the best chance to build strength, develop coordination, and learn how to strike with power, speed, and efficiency using your entire body.
What Is Muay Thai Kickboxing?
Known as the Art Of Eight Limbs, Muay Thai Kickboxing teaches you how to strike an opponent using your
and
And at Spartan Fitness, our Muay Thai Kickboxing helps you master these skills regardless of your abilities or experience.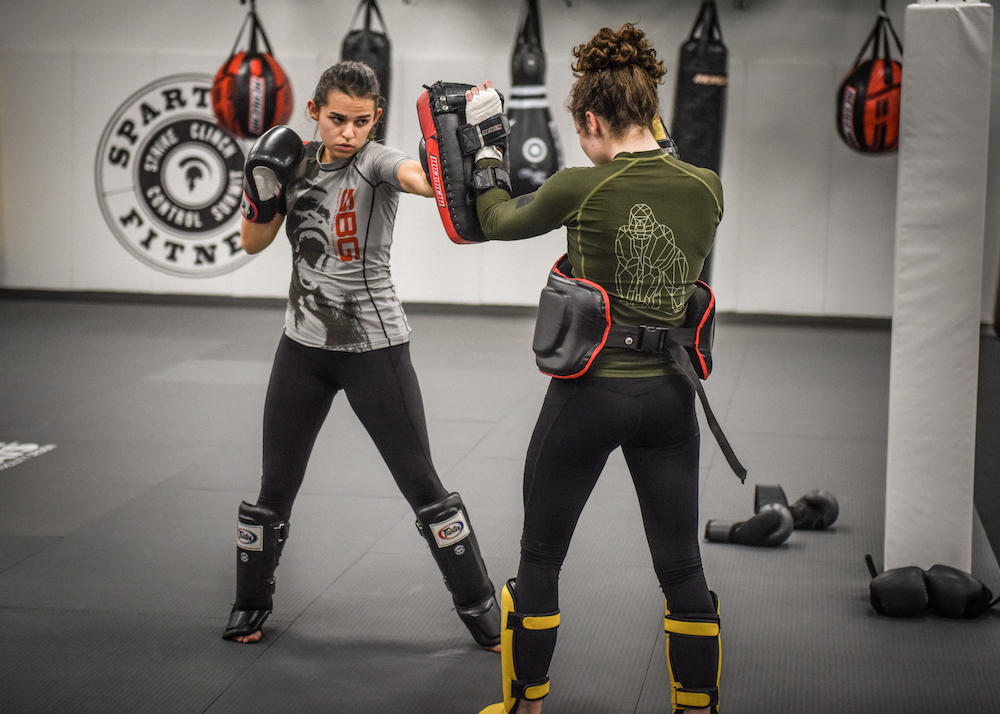 Combine The Best Self-Defense Training With Total-Body Success
Because Muay Thai teaches a total-body approach to self-defense, you'll enjoy strength gains and coordination like never before.
Our Muay Thai Kickboxing Classes in Birmingham rely on a high-energy environment where students and instructors work together to get in great shape and prepare for any real-world situation of conflict.
After just a few Muay Thai Classes at Spartan Fitness, you'll enjoy:
Improved strength and speed
Boosted athleticism and agility
Healthy, sustained weight loss
Explosive power
Unwavering self-confidence
Are You Ready To Get Started? Sign Up Today For The Best Muay Thai Kickboxing Around!
There's no better way to get fit and build strength while learning practical self-defense skills. Our Muay Thai Kickboxing in Birmingham offers you the best of both worlds without any requirement for prior experience or skills.
Learn more today by filling out the short form on your screen. We'll reach out right away to answer all of your questions and get you all set up!