Are you ready for an action-packed fall season? Spartan Fitness MMA has an array of thrilling events lined up that you won't want to miss. From intense martial arts workshops to spooktacular Halloween festivities, here's a rundown of the exciting events happening at Spartan Fitness MMA in the coming weeks:
October 22nd: No-Gi BJJ Workshop with Coach Roger Coelho (9am-12pm)
Join us for a dynamic no-gi Brazilian Jiu-Jitsu workshop led by Coach Roger Coelho. Whether you're a seasoned grappler or just starting out, this workshop promises to enhance your skills and deepen your understanding of no-gi BJJ. The seminar fee is $30 and you can get registered at the front desk!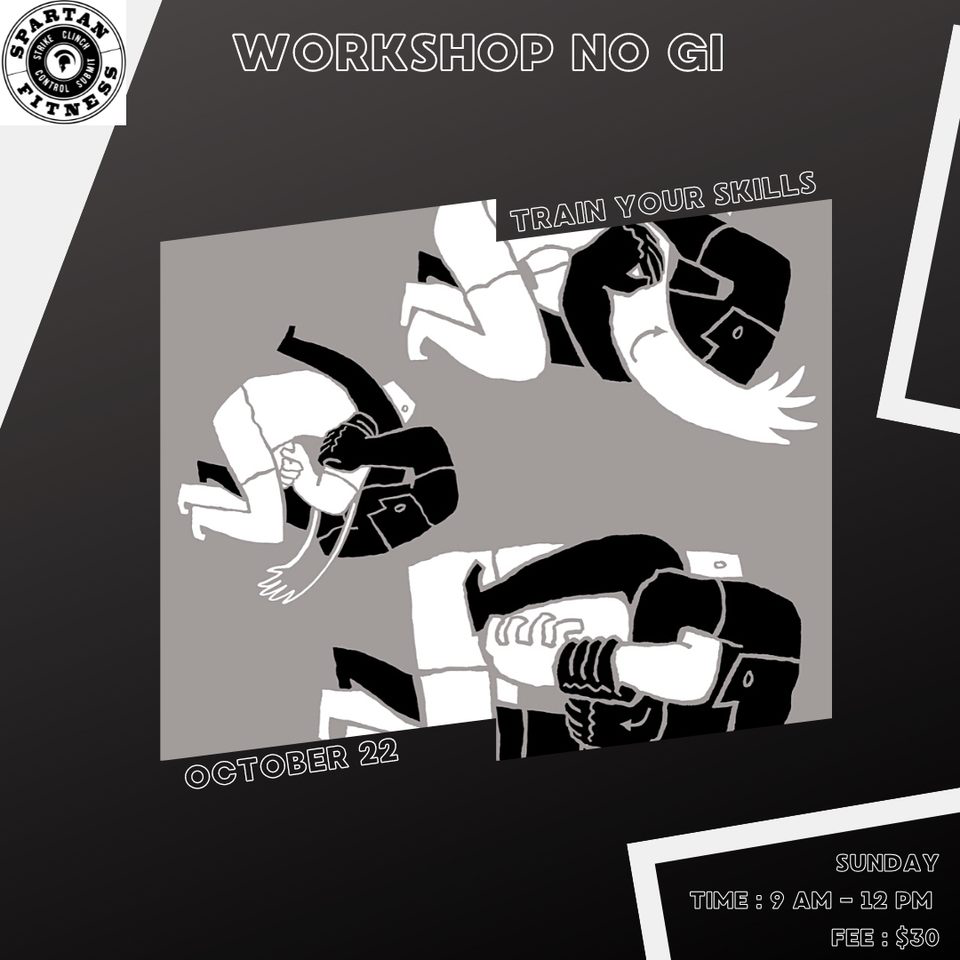 October 28th: Halloween Party (12pm-3pm)
Gear up for a spooktacular Halloween Party at Spartan Fitness MMA! Put on your best costume and get your karaoke voices ready! We are going to have delicious food and drinks, costume contests, games and trunk-or-treat for the kids, and of course, karaoke. It's our favorite event and perfect for family and friends of all ages. Food and drink sign-up sheet is at the front desk!
November 3rd: Coach Ethan's Third Professional MMA Fight in Tunica, MS
Support our very own Coach Ethan Melisano as he steps into the cage for his third professional MMA fight in Tunica, MS! It'll be a night of high-stakes action and a chance to witness Coach Ethan's hard work and dedication.
November 5th: BJJ Open Mat (1pm-3pm)
As we prepare for two back-to-back IBJJF tournaments, we'll be hosting a Sunday open mat to help our competitors sharpen their skills and fine-tune techniques. This is the perfect opportunity to show support and solidarity with your teammates in preparation for competition. No cost, just come train!
November 11th: IBJJF tournament in Nashville
SBG Alabama is sending a tough crew to compete in the IBJJF tournament in Nashville. Come out and show your support as our jiu-jitsu competitors put their skills to the test against formidable opponents!
November 18th: IBJJF tournament in Atlanta
The excitement continues as we head to Atlanta for another IBJJF tournament. Our athletes strive to do their best for our team, and your cheers can make all the difference. Try to make it to Nashville or Atlanta, or both (!) to show support for your teammates and tribe.
November 17th-26th: WAKO World Championships in Portugal
As November draws to a close, our elite kickboxers will be taking on the world's best at the WAKO World Championships in Portugal. This prestigious competition is a chance for Spartan Fitness MMA to shine on the global stage.
At Spartan Fitness MMA, we're dedicated to providing top-notch training, unforgettable events, and a community of passionate martial artists. Join us for these upcoming events to experience the thrill of combat sports, showcase your skills, and be part of a thriving and supportive community.
Mark your calendars and make sure to attend these exciting events at Spartan Fitness MMA this fall. Whether you're a martial artist, a spectator, or simply looking for some fun and excitement, there's something for everyone. We can't wait to see you there!