Spartan Fitness MMA Birmingham, AL Brazilian Jiu-Jitsu coach Roger Coelho hit the tournament trail hard this year and wrapped up the season taking first place in the World Master IBJJF Jiu-Jitsu Championship!
In true SBG fashion, Coach Roger lead from the front by competing in six IBJJF tournaments in 2020, and bringing home eight gold medals to don the walls of Spartan Fitness/SBG Alabama (That's YOUR coach!!). He brought home ALL GOLD medals from the Atlanta Winter International Open, Oklahoma City International Open, Foley International Open, Pan IBJJF Jiu-Jitsu Championship, Atlanta International Open, and the World Master IBJJF Jiu-Jitsu Championship in Orlando. We are grateful for his example and hope to see more and more of our tribe members follow his lead by competing next year. Be sure to congratulate Coach Roger when you see him!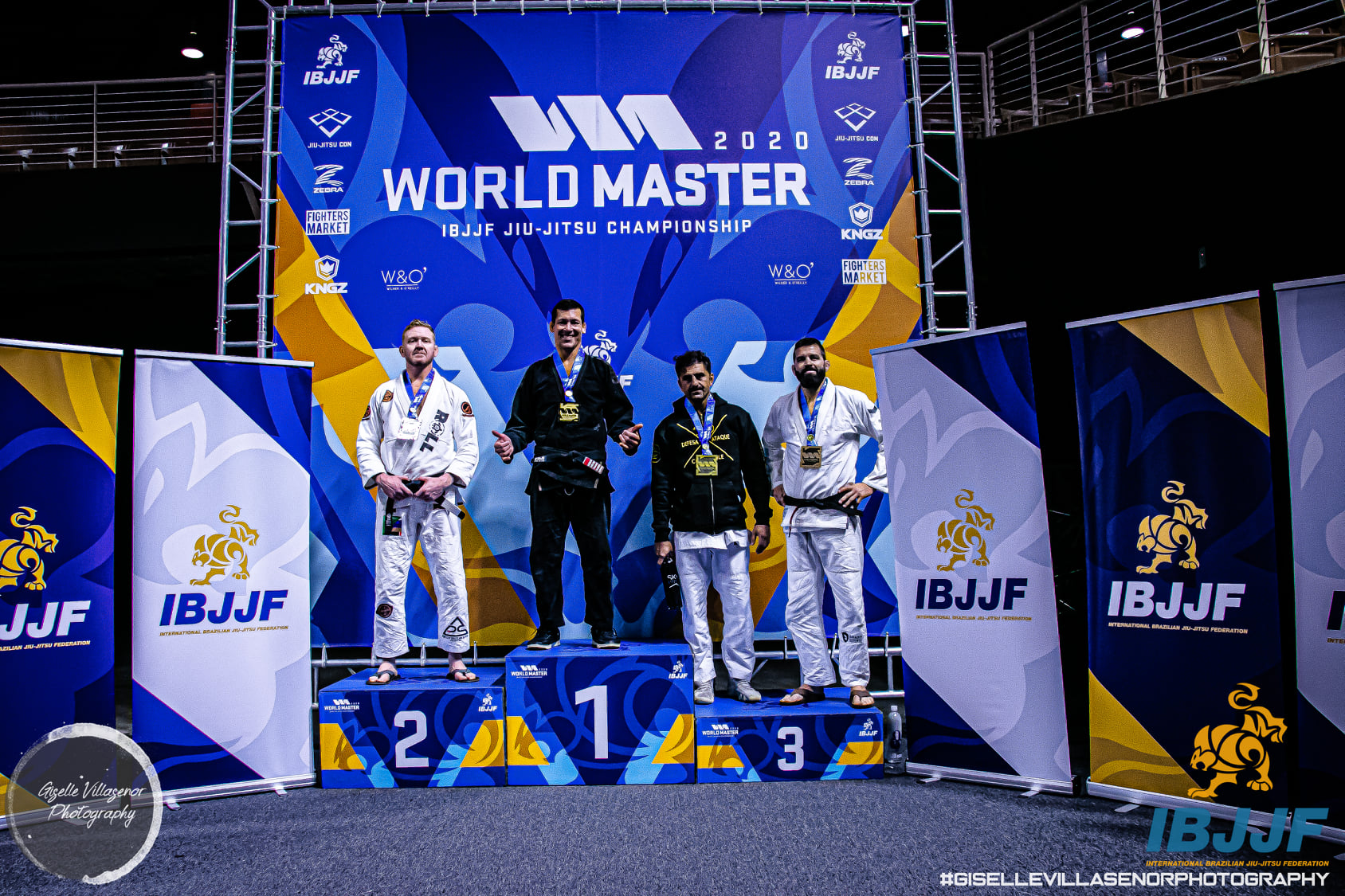 This year has been a wild ride, but the one thing that has kept us grounded at Spartan Fitness is time on the mats. Consistency is the key to success and we believe that just showing up to train is half the battle. Be disciplined enough to show up and aim to be 1% better every day. Although competition is never a requirement to train at our facility, we encourage our tribe to participate in jiu-jitsu tournaments for many reasons. Mainly because we want everyone to know that they CAN. So much of what we train at Spartan Fitness is about letting go of our ego, and overcoming personal feats that make us better humans.
We have jiu-jitsu classes every day at Spartan Fitness and we welcome all ages, sizes, and experience levels. We'll meet you where you are and take you where you want to be. See you on the mats!